Epinephrine Snap-V
Anaphylaxis treatment- 3 Dose
Our Price :

$115.00

$139.99
---
EpinephrineSnap-V has been designed for the health care provider for treating anaphylaxis in people weighing 15 kg or 33 lbs. and above.
Each kit contains one vial of epinephrine 1 mg/ mL and enough supplies to administer up to 3 doses. The kits contain our proprietary Epinephrine Syringe that has marking for doses of 0.15 mg (0.15 mL), 0.3 mg (0.3 mL) and 0.5 mg (0.5 mL).
FDA registered. Learn more at snapmedicalindustries.com
Item #
Product
Price
Quantity
71923-200-20
Epinephrine Snap-V

$139.99

$115.00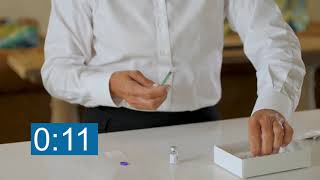 Epinephrine Snap-V
RX items are non-returnable.